Hey readers!
Happy Monday!
This will get you in shape
for the week ahead!
Enjoy!
*・゜゚・*:.。..。.:*・゜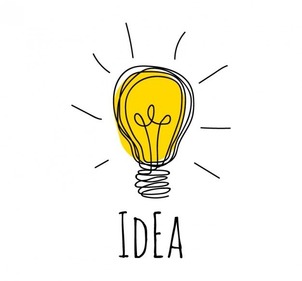 A client needs me to help her
to create a big idea at work.
She has discussed it with her staff
and people around her recently and
she got some ideas for how to
increase sales and is about to
start the project.
She said that even supposing
that the project ends smoothly,
we would just say "We finished it".
It wouldn't be satisfying,
just business as usual
the same as before.
"I'm stuck in a rut",
she realized and said.
She sort the help of a coach
to change of her viewpoint
but I don't know so much
about the company where she works
and it isn't my area so I couldn't
advice her about what to do.
"I think people who work there
know the situation well so you
should get a great idea yourself.
That's going to be the best answer",
I told my client.
What I said reminded myself that,
when I achieved great success,
the big idea came to me
from a voice within me.
What question did I ask myself?
If you want to find a big idea,
you should make a question
from a different standpoint.
" If you were a CEO what would you do? "
I said to my client.
When people don't know
what they want to do,
they search outside and
accumulate things from books,
on the Internet or talking
to other people.
However, an important thing is
not to neglect speaking to
one's inner voice and to manage
things yourself.
Only you have access to
your inner voice,
and that is where originality lies.
That is how to "get results".
*・゜゚・*:.。..。.:*・゜
Thank you for always reading.
Have a good week!
Hitomi Horiguchi